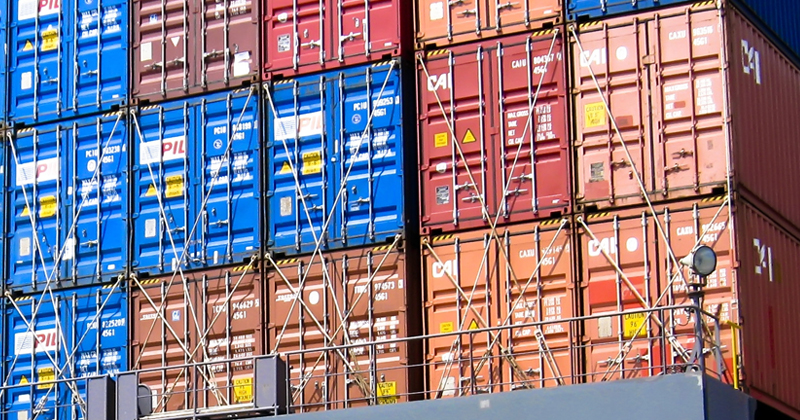 Containers loaded on exposed decks must be secured with locking devices to ensure safe transport, such as to prevent falling and deformation. Lashing equipment which is used differently depending on the ship's form, size, and type of container is used to keep containers in a safely loading condition within the maximum load range allowed for each equipment. The lashing computer calculates the physical force acting on the container and calculates whether the lashing equipment installed to reduce it plays an appropriate role.
It is necessary to create a suitable CSM(Cargo Securing Manual) for a container vessel and the ship operator shall lash the container loaded on the vessel based on the CSM. LM(Lashing Manager) can fully adapt CSM and supports various types of lashing rods, lashing patterns (Equal, Parallel, Vertical, Internal, External), and lashing bridge settings. LM carry out complicated lashing calculation quickly considering the ship's free motion, type of container lashing, wind force, and the weight of cargo, and provide customized lashing calculation results for each classification society. It provides lashing software corresponding to the lashing notation of all classification societies like ABS(CLP-V), LR(BOXMAX/V, W, L), KR(CL, RS), DNV(LC, RSCS), NK(CSSA-R), and BV(WW).
Since the environment, such as waves and wind speed is different for each voyage route, the lashing calculation for the route of each voyage also should be calculated by making these environmental variables different. LM performs lashing calculations considering variables of various voyage routes by applying special features.